Video for the title track of the new album 'Hour Past Eleven' 
is here! Released March 20, 2023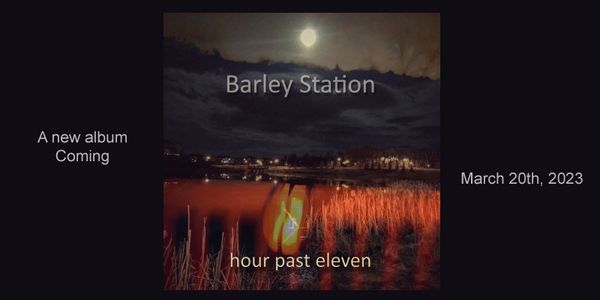 This one is up there among the best interviews I have done. Here's the REPLAY On the new song coming out Agust 28:
Randy: It's a response to the song "Delicate" by Taylor Swift actually, and in the song she says "you must like me for me"... "My reputations never been worse so you must like me for me. So its a song about liking somebody for who they are... seeing through... you know, knowing all their faults, their bad days, their bad side and still caring about them and liking them and loving them and all that."
Donna: "Yeah! I mean.. even though you love someone its not always easy to like them all the time is it, especially?"
(Donna to her husband running the board) "Will you stop messing with things!?" "Arrgh"
Randy: "There you go, case in point!"
(Laughter)
Official video for "Waiting" is now out!
Paper Goddess was released May 22, 2018
Here is a sampler via YouTube
We Love this #FandomVideo put together by #ChixRock-Kim Carney @chix_rock
WAITING by BARLEY STATION