Album #4 is on the Way
October 2019
Warm hello to everyone!
We are happy to announce that the fourth Barley Station "Passing Through Time" (a full album) pre sales have begun on iTunes!
Somehow, for some reason, iTunes has slapped a Parental Advisory on this album and we don't really know why! There is no cursing on it. Perhaps if interpreted in some ways, there is some sexual innuendo?  We don't know for sure. But this is the first time iTunes ever labelled us as "Pop" and  "Parental Advisory" 
You be the judge. Does it deserve a Parental Advisory? You can now hear samples of each song and hear how each song was carefully selected and treated with utmost care and detail. Definitely a headphone listening experience too!
All iTunes pre orders include an instant download of the song "The Fog" This is a sort of more chill and mysterious track but we know you're going to love it!
.
 https://music.apple.com/us/album/passing-through-time/1479597204
The final release date is Nov. 5, 2019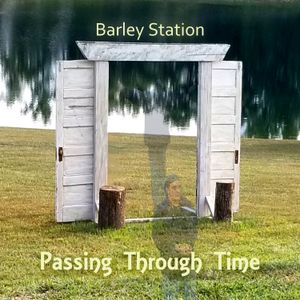 We also made a 6 song clip Passing Through Time promo video for YouTube to give people a more overall picture and sample of the soon to be released 12 song and 4th Barley Station album. Here is the link:  https://youtu.be/utdTslrS0tc
And of course, there are any number of little sneak peeks scattered throughout Barley Station Social Media! Credits to Alan Garmonsway for piano contribution and Virginia Grey for harmony and background vocal contributions on the song "Fallin", a gorgeous piano based love song!
For those who have made it this far into this newsletter, you're lucky because here is a little back story on a couple of the songs.
Back story on the album's opening track "What's The Crime". This is an upbeat and happy type of song and aside from the fact that I had no idea what I was singing about when I first wrote it, the song and chords were written in Feb, 2000. But the song was shelved until I could find the right arrangement for it and nail the vocals the way they should be. With a lot of slides this was a tough one to sing consistently for such a length as it needed on the chorus. 
When the moment was right, I finally got it. 
I can't stand to hear my own voice so it was tough to decide but I was finally happy enough with the chorus. But it was the backing vocals that it was missing and the half time style guitar parts woven in to act as a sort of cloud to carry the vocals on. The backing vocals are the wind that blows them through the clouds. And it made me say "ahhh this is IT - this is the arrangement it needed!" That make sense to anyone?

 This past summer it finally came together all the way when I experimented with some beats and finally got the feel I wanted and worked magic around that. I did the whole album this way. I patiently waited until each piece was exactly right. Listening to mixes and going BACK to make it perfect no matter how many times it took. If I wasn't feeling it, I scrapped it. EVERY song and arrangement had to be great. The harmonies chosen had to be just the right ones. low middle high? What works best?
Now, the opposite song of this might be track 10 titled "Can't Find My Way In". On this song you'll hear a clip of something we call "beautiful sadness". It is so sad and lyrically dark that it is beautiful. Unfortunately. Making beauty out of sorrows is sometimes called therapy.
The emotions in these 12 songs are so intense and I hope you can feel them through the music and they speak to you in some way. The album contains utter sadness, utter joy, utter confusion, and sometimes utter madness. There is was no room for mediocrity in this album.  Those moments when I used to say "This is good enough" were discarded for "This HAS to be EXACTLY the way I want it and my ears tell me it should be". 100%
---------------------------------------
Like You For You 
August 2018,

Warm hello to everyone, fans and friends old and new!
As summer begins coming to a close, we are happy to announce the release of the newest single  "Like You For You". It's first week out to radio has had Absolutely Amazing results with the song being #1 most added on most boards and already debuting at #19 on the New Music Weekly Indie Chart!
We are sure you'll want to hear the new song and learn a little about it.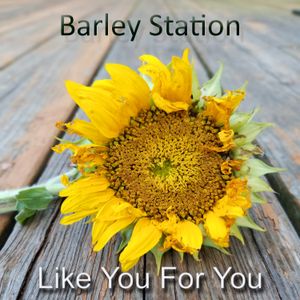 It is about liking, caring, loving someone for who they are, warts and all, flaws and all. If you find someone who likes you for who you are and sticks to you through thick and thin, cling to them. All too often we find ourselves chasing the stars and losing the moon.  When the moon would have been just fine,
and where the stars will never be enough. In a selfish age that we live in, this song is about unconditional love. Who can comprehend it? I hope you all enjoy it!
Spotify:  https://open.spotify.com/track/1Rhg0OyZBSPjqOEnLGPerb?si=vAbX689WQMGYFN-gtSml7w

iTunes:  https://itunes.apple.com/us/album/like-you-for-you/1423008732?i=1423008757

And of course, as always, we make the lyrics available for you to find easily on our website:
Lyrics Page: https://barleystation.net/like-you-for-you
Meanwhile, as the new song begins hitting the charts here in the US, we are more than thrilled and thankful and grateful
for the last song "Younger Summer Memories" to have had record number of weeks at #1 on New Music Weekly's AC40,
The European Indie Chart Top Indécouvertes, and #1 positions in Country, AC40, Top40 genres on a number of charts
including National Radio Hits, New Music Weekly, Independent Music Network, to name a few.  
Big thank you's go out to everyone in radio of any sort. And special thanks to all of our fans and friends who have voted in
the various votable charts and contests for such a superb job and being supportive in every way!
And you can bet that as you hear the new song "Like You For You" another single is already in done recording and in preparation
 to make its way out to you in due time. So stay tuned and enjoy the new song!
Until next time,
Team Barley Station
-------------------------
The Waited for Waiting 
June 1, 2018
Warm greetings to all our fans and friends, old and new!
Happy early summer in the US. We seemed to have skipped Spring and went straight to unrelenting summer. So we have just the song for you.  We have just released the official music video for the song "Waiting" on YouTube. We hope to convey the message that life is short and time is precious and we should value both.
Here is the YouTube link:  https://youtu.be/NWPhoFrxl_E
Last week we released our newest single "Paper Goddess" which is being so well received, and we are very pleased
at how so many are enjoying the song!  Its flowing and gentle, sexy and smooth, but it has a punch and it takes a twist 
here and there.
Here are just a few links where you can find it:
Spotify: https://spoti.fi/2GGH5DE
iTunes: https://itunes.apple.com/us/album/paper-goddess/1378946782?i=1378947584
CDBaby: https://store.cdbaby.com/cd/barleystation21
And of course we have the lyrics on our web page at http://barleystation.net
We have a live show coming up on July 7th at Red Fish Blue Fish in St. Charles, MO, USA - show begins at 9pm CST.
Meanwhile, on various U.S. charts we continue to climb and have reached #9 on the New Music Weekly AC/HOT AC Main chart, most notably, and are very close to the top 40 on the extremely competitive FMQB Mainstream chart where we chart alongside the biggest names in the music business while remaining Independent.
We are sure of more great news ahead and if you have followed us for any length of time, you know we always have new music in the works!
Until next time,
Team Barley Station
----------------------
Paper Goddess 
May 7, 2018
Greetings to all our fans and friends, old and new!
Ok, it's Spring this time for real here in the U.S.. Leaves are opening, pollen is falling, people are sneezing, flowers are blooming,  and spring storms are brewing with everything from tornadoes to rainbows. 
And things are brewing for Barley Station and we have lots of news and updates!
First we want to thank you all for your ongoing support and help in voting in some of the charts that allow fan voting!  We have been #1 by the vote in 3 different formats, AC40 (six straight weeks) Top40 (two weeks) and more recently #1 by the vote in Country.
The biggest news is that we are pleased to announce the release on May 22, 2018 of a new song titled "Paper Goddess".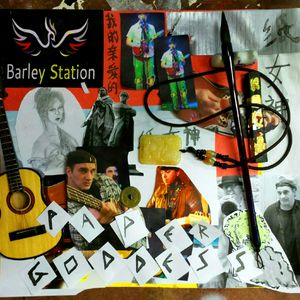 Please follow us on Spotify if you are a Spotify user to be notified right as soon as it comes out.
 https://open.spotify.com/artist/7l6uWd7qySJe9TBlNB8ZTY
Spotify has been very friendly to Indie artists the past year and has made many improvements already this year including adding on demand for free accounts, so we are very pleased about that. 
A promo clip is on our YouTube Channel and here is the link:
https://youtu.be/1tGRIuRNa1Y
You'll also find it on the front top of our main page at barleystation.net
While thinking of a way to describe this song we were really at a loss except to say it is a gentle flowing tune with a sexy vibe but with a beat and bass that kicks you in the _____ ?  (fill in the blank after you hear it)
Brian is on the lead vocal and guitar pickings as well as mandolin and keyboards (which you don't hear in this clip - but if you dig around on our social media you'll find a bit of that part in another sneak peek). On this song, Randy is on bass and programmed sample beats, other real organic percussion, tremelo guitars, harmony vocals, and that phat bass. Other weird things thrown in here and there and we don't even remember what they were.
Meanwhile, our song "Younger Summer Memories" is still kicking it up on many of the U.S. charts such as New Music Weekly, FMQB, National Radio Hits, Independent Music Network, and others.  It is closing in on #1 now in AC40 format, crossed over Top40 and is moving up and now sits in the top 20s.  Numerous notable Indie Charts have already found us in the Top 10 as well.
And in a recent big move the song has also crossed over into Country and moved quickly up to #37.  It now sits presently at #22 on New Music Weekly's published Mainstream AC40 chart and is creeping up amongst all the major label artists over on NMW (New Music Weekly) and FMQB (Friday Morning Quarterback).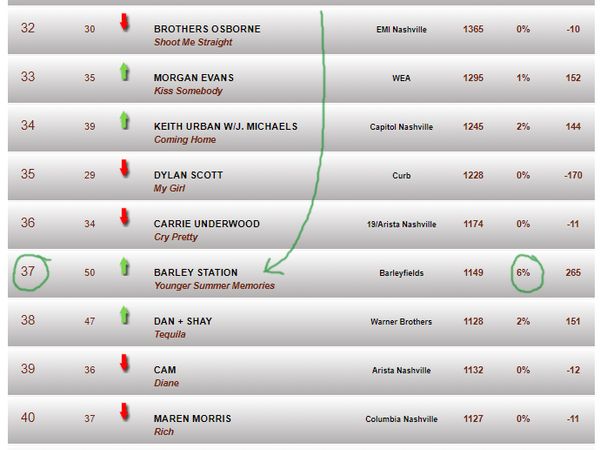 For those not familiar, here's the wiki on FMQB: Friday Morning Quarterback (better known as FMQB) is a trade magazine which covers the Radio and Music industries in the United States.[2] Its coverage includes programming, management, promotion, marketing, and airplay for music formatted radio. The magazine was founded in 1968 by Kal Rudman and is read by over 10,000 industry professionals. The website also hosts an industry database of over 5,000 music and radio professionals.
In a sea of major labels surrounding us, we are holding our on and moving up every chart it has been on, so we are very thrilled and excited to let you know that Independent artists CAN and DO compete and break through, but it hasn't been easy. There is a lot of big money (like in politics) that we have to compete with and we are just on a poor little indie label. But our song is breaking in radio all over the U.S. and we can't complain.
Please continue to show your support by voting for us on some of the vote-able charts below and help us make a difference in bringing real and organic music back to the mainstream. On the first three click the green arrow at the end of the line on our chart position and click. Very simple!

Daily vote: (NRH AC40 Charts)
https://nationalradiohits.com/charts/ac-40/
Daily Vote: (NRH Top40 Charts)
https://nationalradiohits.com/charts/top-40/
Daily Vote: (NRH Country Charts)
https://nationalradiohits.com/charts/country/
Weekly Vote: (IMN Charts)
http://www.independentmusicnetwork.com/
Well, if that isn't news enough, meanwhile over in Europe, our French version song Baisers Volés (Stolen Kisses)
has now hit the top 20 on the Euro Indie Charts and is sitting at #14 having moved up 5 spots over last week.
Don't forget to visit our website at http://barleystation.net where you can find everything you need, from song lyrics to merch, to
social media links.
In other news, we are scheduled for a video shoot for the song "Waiting" this coming week and hope to have that video
released before too long. So look for that!  We are also getting closer to having some tour dates coming up soon so look for that as well!
Until next time,
Team Barley Station

------------------------------
Breaking Records 
March 4, 2018
First we just want to thank ALL of you for your support! A warm hello to fans and friends new and old!
Spring is almost here in the US and we are announcing the upcoming release on March 20th, 2018 of a cover song that hit #10 on Billboards Top 100 in 1984.
With a complete curve ball as we are known to do, it is a Rock/Pop Version of Madonna's Borderline more akin to the version from her 2010 Stick and Sweet Tour. If you follow on our social media you may have heard some sneak preview clips. If not, search out our social media links on our front page. The links are there so you can find the previews! It will be released in digital format at most major digital retailers.
This song features the vocals of Randy Wayne Belt on lead vocal and Verity White on leading harmony and both on backing vocals It is an across the pond vocal collaboration between the US and UK.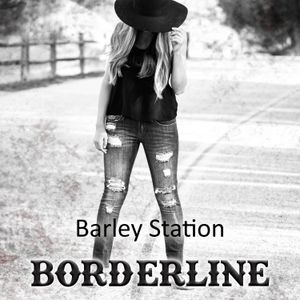 The photo for the cover is by Veronica Linge Phillips of Veronica Marie Photography. Many thanks to Veronica and Verity for the huge contributions for the song!
You can find more works by Veronica Marie Photography here: 
https://veronicamariephoto.photoshelter.com/index/allx/all
More on Verity White here:
We continue to work on our 4th full length album and are busy auditioning for our live show and hope to have some live show dates coming up soon! 

Meanwhile, we broke records on the Official European Independent Music Chart for weeks at #1. First we broke the chart record, then we broke our own record - twice now with 16 weeks at #1 for our single "Younger Summer Memories"! We wouldn't have guessed that would be the one to do it but it did.
And another meanwhile: The song has now entered the U.S. radio market and it's first week out results were incredible!
Here are some of the first results:
#1 "Most Added" AC40 on New Music Weekly! (AC40=Adult Contemporary Top 40)
2nd "Most Added" AC40 on National Radio Hits!
3rd "Most Added" FMQB! (FMQB, for those that don't know ((Friday Morning Quarterback)) is an important trade publication since 1968 which covers the Radio and Music industries in the United States.)
Next, we entered the AC40 Indie Chart Debut on NMW (New Music Weekly) at #12!
Then, we hit #40 on the AC40 Chart Debut at NRH (National Radio Hits)
And finally, we came in on the AC40 Main Chart Debut at #40 on NMW! (New Music Weekly)
For those who are the most active and engaged supporters and have helped in so many ways, we thank you so much for being there for us! Thanks for listening, sharing, voting in polls and spreading our music!
Below is a very important place to vote for us, and we ask that if you aren't already doing so, please take a moment to click the link find Barley Station sitting at #40, go to the end of the line there and click the green up arrow and put in a vote to show you support us and help propel the song even higher! It is a daily poll so you can vote daily in this one.
https://nationalradiohits.com/charts/ac-40/
Thank you all again!!
Until next time,
Team Barley Station
____________________________
End of Year Recap News
Dec 31, 2017

Happy New Year and warm welcome to all!
You will now find uploaded to Jango radio a song appropriate for the arctic blast here in the U.S. called "Like Winter"
and it DOES feel like winter!
2017 was a great year for Barley Station and our fans.  We released a single in early 2017 called "Just Begun".
Then in September we released 'Back There Somewhere', a new full length album with 11 songs. Then we released a French language version of track 3 (Warm Embraces).
And then we capped the year off with an original Christmas Song which made its premier on Limehead Radio out of the UK. 
If you haven't heard the Christmas song yet, you can find it anywhere our music is distributed digitally such as CDBaby, iTunes, Spotify, Tidal, etc.)
https://open.spotify.com/track/717xHOeyrbALw5cijoxcTs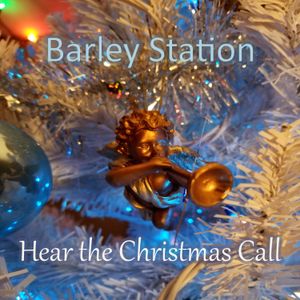 It has been entered into the U.S.A. Songwriting Contest  (Christmas Contest) and we should know how it did in the competition by mid February.
Meanwhile, in 2017, we hit the European Indie Charts at a run and made it to #1 for 7 weeks so far (still going) and obviously have had a lot of radio airplay in Europe. The same song won a spot on Jango Radio's Summer Playlist as well!
And thanks to everyone over on N1M we went over half a million plays on N1M.
In 2017 we sent out two songs via a compilation CD via Bongo Boy Records to Asia, a single from the last album out to Asia and Mainland China through Music Dish China, followed by the new album 'Back There Somewhere' which is already hitting the Kanjian charts for starters.
We set up a new merchandise shop with cool products with better prices at: 
https://barleystation.threadless.com/
In the midst of all of this, we did our weekly livestream over on Facebook which became very popular as we played some acoustic versions of songs, shared news, had a hilarious time, and had a blast with that. In Spotify Land, our monthly listenership increased in 2017 by a HUGE 600%.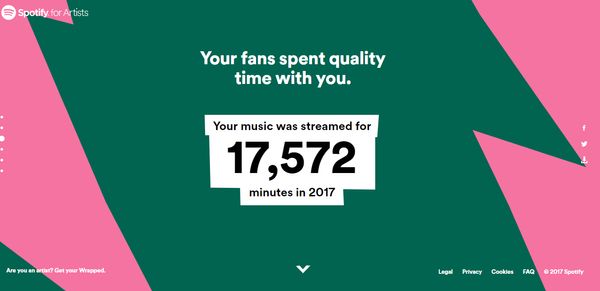 So we worked hard and had some fun at the same time and were keeping you all in mind for these great adventures.
We appreciated the many messages and emails you sent and words of encouragement and messages of how our music was meaningful to you all in so many ways.
We are thrilled and honored to have had such a connection with all of you in some way or another this past year!
And as 2018 is set to begin,we have started on our fourth full length album, have a number of collaborations of some cover songs in the works, and a remix of one of our songs coming that will explore new territory. We have some music magazine features coming up this year as well, so look for news on those soon too.
We appreciate all your support in whatever way it has been given. Every bit counts.
Thank YOU and here's to a wonderful 2018!
Cheers!
Team Barley Station
_____________________
December Surprise!
On December 21, 2017 we will be releasing our first original Christmas song.
Look for that at all major digital retail outlets and Spotify.
"Hear The Christmas Call" is the title and here is the cover art: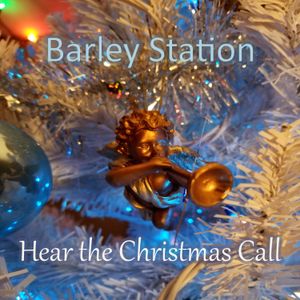 If you follow on our social media (Facebook, Twitter, Instagram)
you can find an audio clip of the song!
Enjoy!
Team Barley Station
______________________________
December Newsletter

Warm winter hello to everyone!
Well, guess what?  Following the release of the album 'Back There Somewhere' in 
September, we are following up with a French language version of track 3, 
Warm Embraces. It didn't translate quite the same to French so it is modified a bit 
and re titled Baisers Volés which translates more as "Stolen Kisses".
Special thanks to Patrick from Ghostly Beard for helping with the
translation!
The artwork for the cover is excellent and we want to thank Recording and visual artist
Dianne Meinke for creating  this for us. She painted it on canvas with acrylic paint and
 then transfered it to a format we can use for cover art. There's a sampling of the song
up now so take a listen! We don't pass for Frenchmen, but we had fun singing it in
 French and enjoyed the challenge! It will be available for purchase at almost
all digital retail outlets plus Spotify on December 19th!
Here is the cover art: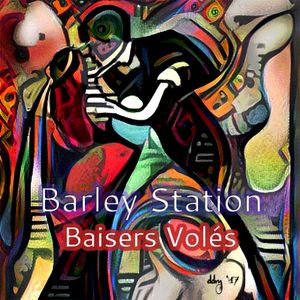 Meanwhile, over on the European Independent Music Chart, our song
"Younger Summer Memories" has hit it's 6th week straight at #1 far 
exceeding our expectations! So we are very glad and honored and thankful
 to everyone in radio, listeners, and supporters!
Don't forget to follow us on Spotify where many of our songs are being 
added to very large playlists
https://open.spotify.com/artist/7l6uWd7qySJe9TBlNB8ZTY

As the Holidays approach we want to tell our about our new and improved 
Barley Station Shop which has some better priced items and some phone
cases which people are loving. (Especially the Double Star phone case)
Here's the link to the new store. There is free shipping until D
ecember 15, so act fast to save on shipping! There are four styles of 
shirt based on album art and our logo, plus phone  cases and mugs.
 Here's the link:
http://www.barleystation.threadless.com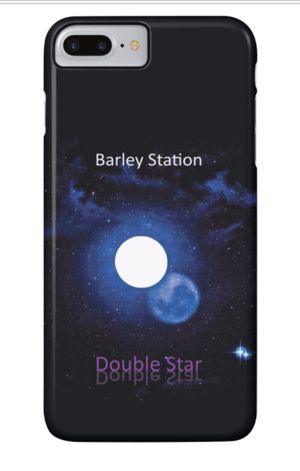 We have a lot of things we are working on - our fourth album, some Holiday music,
 a cover song no one would have expected, and some collaborations. 
So it will be a busy New Year coming up with lots of happenings in
 Barley Station land.

We hope everyone has a Happy and Joyful Holiday Season 
and a great New Year!
~Team Barley Station
____________________________________________
The new charts came out in the morning of Nov. 4, 2017
showing our song "Younger Summer Memories"
 has hit
the #1 spot on the European Independent Music Charts!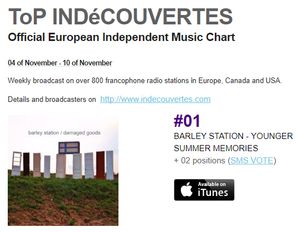 _________________________________
October Newsletter
Warm hello to everyone!
We have started a Facebook Live stream every week now called
T-Night Live with Barley Station.  It's a combination of Live Music, 
humor, news, fake news, fake weather,  and who knows what else.
 We also will be doing live CD signings for those who purchse 
direct through our webiste and want a real hard copy.
This coming week on Tuesday, October 24, will be our 6th Episode
and, like a fine wine, they just keep getting better and a little zanier!
It will begin around 7:30pm CST (8:30pm Eastern US Time)
So far it has been a big success and we are having fun doing it.
If you have missed the past episodes, you can find them embedded
 into our web page. Here's the link:
here: https://barleystation.net/tnight-live-archives
Meanwhile the new album came out on Sept. 14, 2017
You can find the whole album on Spotify, Apple Music, Deezer, Amazon, iTunes,
and most digital retailers.  So go sample the whole thing and see what you think!
Meanwhile, over on the Official European Independent Music Charts,
our song "Younger Summer Memories" from the Damaged Goods 
album has popped into the top 10 and is holding at #5 currently. 
So we are thrilled about that!
Enjoy the music and pop in over on Facebook Live this coming Tuesday
and be entertained!
--------------------------------------------
September 2017 Newsletter
Memories and Waiting
Hello everyone!
It is always music that brings back memories.  We live and breathe music
whether we realize it or not. And It is always a song that we hear that takes
 us back to some memory, good or bad, happy or sad, or some emotion.

 Back There Somewhere is where all of our memories are and what makes us who we 
are but doesn't hinder us with who we shall be.  And that is the theme of the third Barley Station 
studio album which explores time and space in a unique way on each and every song. 

"Waiting" is the first track from the soon to be released  new album "Back There Somewhere". 
As a special treat, we have the entire song of the first new track "Waiting" is up as a lyrics video!
If you are listening on Jango, the track is up there too!
Not only that, but a couple new live performances are up on our YouTube Channel. Brand new stuff,
Including an acoustic performance of another song called "Warm Embraces" that will be on the new
album. The studio version is great but there's always something special about a live performance
that just makes it more human and personal. 

The new album is set to be out on Sept. 14, 2017 and is currently available for pre-sale
 through our website http://barleystation.net for hard copies. Digital pre-sales are in progress
but for the few who like to have the real thing still, we have physical CDs.  And ordering through our
website gets you a signed copy and a signed Lyrics sheet of the song "Waiting" with your order.
So, if you have been following us on our social media (Facebook, Twitter, and Instagram especially) or
frequented our website, you will have heard some audio sneak peeks.
In one week the new album will be out everywhere. 
A lot of interviews and stuff coming out soon say watch close and follow us on our social media
 and website to stay tuned. If you didn't catch our interview with Ally's Attic here is the link:
http://www.allysatticshow.com/conversations-with-stars.html
And some good news saved for last if you've managed to read this far.  In the past two weeks we have watched
as one of our songs has closed in on the Top 10 on the Official European Independent Music Charts. And other songs are
beginning to follow at their heals.  So while it is great to be at the top of various charts,  it is even better that
 this means more exposure and possibilities to bring our live shows to you wherever you may be.  
More news soon!
Team Barley Station
-------------------------------------
August Newsletter
Countdown
Two days to go and digital pre-sales begin at iTunes and Amazon on our new full length album 
"Back There Somewhere".  August 10 is the pre-sales date!
For those who buy the album in advance, an instant gratification track will be available as well.
We decided on a song titled "Waiting" for the instant track. The title makes sense while you
 are "waiting" right?
The release date when the new album drops on Spotify, iTunes, Google Play, and most major digitl retailers is
(and in CD format) is September 14. So mark your calendars!  We will also have it available on our website
if you want to buy it direct, as well as some bundle discounts on multiple autographed CDs with a signed lyrics sheet
and some other goodies.

If you follow us on our social media, you probably have seen some artwork of the album, 
not to mention some reviews, and write-ups on us that are just plain great!
There was a lovely write-up on Barley Station in Music Arts Monthly Magazine here:
http://www.musicartsmonthly.com/August2017reviews.html
We just want to conclude by saying we are very thankful for all of the messages, emails, and support
from all of our friends and fans!  We will keep making music for you all! 
@barleystationofficial is how to find us on Instagram.
Be sure to follow us on our social media sites to see what we are up to. Lots of great things coming soon!
All of our social media links are on our website so go check it out and find us. 

Cheers!
Team Barley Station
----------------------------------------
July 2017 News Brief
July 2017 Newsletter
Hello everyone!
Lots of stuff to share.
Did you know our website barleystation.net has the lyrics to all of our songs?
Plus many have little stories or facts about the song under the lyrics.
Go see!
You can now follow us on instagram! @barleystationofficial
http://www.instagram.com/barleystationofficial
This past week we did several interviews.  A favorite is our feature in America Pride Magazine.
Read and hear us talking about how the new album was put  together and it's theme that came to be.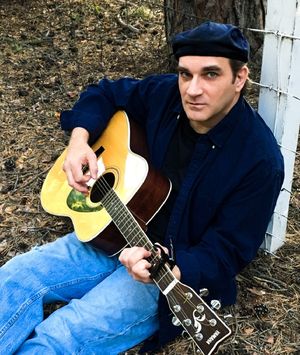 http://www.americanpridemagazine.com/latest/randy-wayne-belt-developing-a-song-into-something-more/
The new album is going along as scheduled and the release date picked is September 15.
We are also thrilled to say our music is getting added to large Spotify Playlists and being
 picked up by more and more radio. 
And don't forget to Follow us on Spotify for those who use it.
https://open.spotify.com/artist/7l6uWd7qySJe9TBlNB8ZTY
Soon we will let you know when Pre-sales start on the new album, "Back There Somewhere"
Stay tuned!
Team Barley Station
---------------------------------------
Hello to all of our fans and friends old and new!

After releasing a slew of singles for some time, it is now time for a full length Album.
A new full length album is expected to be released sometime over the summer of 2017.
Most of the tracks are completed and the artwork is being gathered.  The title will be
'Back There Somewhere'.  Several of the singles that have been released such as "Double Star",
"Like Destiny", and "Must Be Something" will be appearing on the album but the huge majority
 are completely new tracks. 
The idea of "Back There Somewhere" is the concept that we are made of memories and we can all
reflect back and remember so many things that we've been through in life.  Every moment that
passes soon becomes a memory.  There is the past, the present, and the future.  This album
does that in a uniquely musical way.
For those close to the band that have heard samplings of the new songs, the reaction has
 been one of amazement and eager anticipation. Each song was carefully crafted and stands
 on its own as a powerful son.  The songs are relatable to almost everyone in some way.
 We should have an announcement of a release date for the new album coming soon. So look for that!

Aside from having our Facebook account verified last year with that little blue coveted
check mark, we recently had our Spotify also verified! Woo hoo!  This is important for
 us independent artist because it provided an important, albeit as yet, small revenue
stream for independent artist like us who have self-financed everything we do as we
remain independent and retain creative control of our music and sounds.
So be sure to hit that Follow button on Spotify if you use Spotify and
stay up to date with all the newest releases:
Ciao!
Team Barley Station
---------------------------------------------------
Winter 2016-2017 Newsletter


Hello again to all of our fans and friends, old and new.

It's about that time again.  Time for a new single!

We will be putting the full stream exclusively on N1M for the new single "JUST BEGUN"
just in time for Valentine's Day.  The actual release date for iTunes, Google Play, etc.
will be on March 2, 2017.

The song is a gentle acoustic/vocal oriented song and fits well with Valentines Day
with it's lyrics "If the world around us all burns like the sun, will we still
be where we've Just Begun".

So hear it hear it on N1M before anyone else can get it.
http://www.numberonemusic.com/barleystation/song/603018-Just-Begun
 

This new song will also appear on the Bongo Boy Records compilation
 release titled Homestead Volume 1 and will bring yet more of our music
into the Asian market. So look for that some time in late March or April
after he official release by our own label Barleyfields Records.

Also, look for an interview with Randy from Barley Station on Ally's Attic coming up on
Monday February 20th.  http://www.allysattic.ca/


Thank you so much for all the support and lovely notes and emails from so many of you.
We hope you enjoy this new song and share it around.  Another is in the works already
so stay tunes for that announcement coming up as well.

Until then,
Ciao!

Barley Station


-----------------------------------------------------------------------------------



Autumn 2016 Newsletter

Greetings to all of our friends and fans old and new,

Summer is now behind us in the mid western US and autumn is here. And with autumn comes those autumn feelings, sights and smells. 
Not to mention sounds. And a nice little autumn sound treat is on the way. What is it, you ask?

We'll let this preview/review of a new single speak on our behalf:

"Just when you thought you've heard all of the magic that Missouri-based band Barley Station could possibly create for our listening pleasure, they come out with yet another treasure and it arrives in the form of their upcoming single 'Treacherous'. The song, an original by Taylor Swift from her 'Red' album, is a magnificent ode to the artistry behind her acoustic version. The lyrical ability of vocalist Randy Wayne Belt lends heart fluttering languid, intricate, longing to this already exciting tale which talks of 'new love' and the thrilling feeling that ensues. 

This, combined with the acoustics are impeccably on spot with Swifts original score yet when sung in Belt's unique style, he breathes new life into a song that might have otherwise went unnoticed with the resurrection of Swifts 1989 album. Add this to your growing Barley Station collection and make sure you send a copy to that girl you've just fallen for or if you are one, make sure you sit quietly under the stars at night, look up, and wonder. Well done Barley Station, Starlight Music Chronicles has been WOW'ed yet again."

-CA Marshall
Editor in Chief
Starlight Music Chronicles
www.starlightmusicchronicles.com


There you have it! On October 31, 2016 you can expect the release of
our unique cover of Taylor Swift's 'Treacherous'. 





















Enjoy the sound clip from this release here:

http://www.numberonemusic.com/barleystation/song/545872-Treacherous-cover-of-Taylor-Swift

With another original single coming up soon after that release, 
there's lots to keep your eye out for from Barley Station

Until next time,

Team Barley Station



-----------------------------------------------------------------------



Summer 2016 Newsletter


Hello to all and a warm welcome to all of our new fans and friends!

Introducing the new single - "When the Stars Go Blue", Barley station's first ever official release of a cover song:
"When The Stars Go Blue" by Ryan Adams.

Release date is June 23, 2016.




The Barley Station version is a stripped down version emphasizing the vocals/lyrics and guitars especially - and adding a slightly new approach to the chorus with four and five-part harmonies while staying true to the way we believe Ryan Adams would appreciate the song as a whole. 

This version keeps the song close to the realm of its original sanctity and integrity as much as humanly possible, but with enough liberties to give it that Barley Station sound. 

It's turning out to be a long hot summer here in the USA so enjoy this little snippet of the tune during the cool of the night if you're here in the US.
It's a great night-time romantic song. We apologize that we are only able to put a small clip of the song up but, since this is a cover, we pay licensing fees
to the original artist, so jump on over to a "Buy" link to purchase the whole song for .99 cents to hear and have the whole song.

Very soon we will be announcing yet another single to be released. Yes, they just keep coming! Several are finished, but we are deciding  which one to release next. A beautiful cover of Taylor Swift's song "Treacherous" is sitting in the cue so don't be surprised if that comes out before long either.

And don't be surprised if in the coming months you find us playing a show in Canada. We've been anxious to play there for quite some time!
Have a great summer! and for our friends down under, stay warm this winter!

Until next time,

Ciao!

Team Barley Station


------------------------------------------


January Newsletter - "Like Destiny"

New Single Released
 
Hello everyone, fans and friends old and new!
We hope your 2016 is turning out great. Thank you for all the holiday and New Year wishes and kind words!
You are always appreciated!

The new single "Like Destiny" is now out!!

Here's a little snippet from it's first review:
 "In the wake of last fall's epic 'Double Star' release on October 15th, 2015, 'Like Destiny' is a Mellifuous blend o
f both instrumental and vocal brought home with a folk/rock blend truly consistent to what is now known as
'The Barley Station Sound'.   Congrats on yet another single knocked out of the park!"
~Editor Starlight Music Chronicles
http://starlightmusicchronicles.blogspot.ca/2016/01/new-song-review-barley-stations-like.html




If you love it and want to keep it, AND help us move up various charts, here is the iTunes link:
https://itunes.apple.com/us/album/like-destiny/id1069832844?i=1069832850
And for the non-apple folks here's another suggested purchase link:
http://cdbaby.com/cd/barleystation12
Another treat for you is an interview done on Jan 18th, 2016 on KUHS Denver, CO
on the Saddle Up show with host Moses Jones.  If you missed that, here is a link to the repeat for the broadcast
on mixcloud: 
https://www.mixcloud.com/mosesjones/saddle-up-january-18-2016-with-interviews-from-naomi-psalm-and-barley-station/?play=fb&fb_action_ids=10207417940758117&fb_action_types=mixcloud%3Aupload

You'll hear Randy talking about an upcoming benefit concert in Edmonton, Alberta in Canada this coming summer.
In a nutshell the concert is to raise funds for Morgan's Mission (www.morgansmission.ca) in effort to help less fortunate
youth channel PTSD, depression, anxiety, suicidal thoughts, mental illness and peer pressure/bullying into the arts.

The goal is to give hope to these individuals by restoring confidence through art programs such as vocal/music lessons,
fine arts, dance, writing courses, photography, and fashion. In the interview you'll also hear Randy chatting with host
Moses Jones about the single "I've Got News" and hear it spin on KUHS.

Stay tuned for more news and more singles coming!!
Have a great and fabulous 2016!
~Team Barley Station
------------------------------------
December Newsletter
Warm welcome, as always, to all of our newest friends and fans and artists joining our network!
 Yes, another new single is on the way! Meanwhile, If you haven't heard the newest single
 "Double Star" be sure to take a listen.
 Without further ado, we are announcing that we will have yet another new single dropping on January 21, 2016. The title is "Like Destiny". True to form for Barley Station, this one blends sounds and genres bringing something unique to the musical table. The cover art is being worked on currently and should be done soon as well.
 And here is a snippet from a pre-release review:
 "...you'll want to find a pretty spot under the old oak tree by the river and let Barley Stations new single 'Like Destiny' flow right through your soul. The unique instrumental in the song pairs perfectly with Vocalist Randy Wayne Belts 'tranquil fluid motion' vocals transcending one into a heavenly place of peace also known as: bliss... Infectious and pretty, this song is one for the iPod 'favorites' playlist for sure!"
 ~CA Marshall editor of SMC

 Next, this week the Holiday 2015 edition of Starlight Music Chronicles Magazine came out!
 A great read with articles written by Barley Station's own Randy Wayne Belt reviewing and interviewing U.S. recording artist Hank Barbe of Three Beards, and Canadian recording artist Olivia Penalva and there are many other great interviews and reviews including an interview with the great producer Stuart Epps (Elton John, Led Zeppelin, Oasis, Bill Wyman, George Harrison, etc.) cover artist Rachel Woznow, Dani Rosenoer (of Three Days Grace) , Palaye Royale, The Röxy Suicide, and many, many more!
 Here's a link to the magazine:
 http://issuu.com/starlightmusicchronicles/docs/smcdec092015holidayissuufinale1?e=19610390%2F31870869

 Thank you for ALL of your Barley Station love, support, wishes, messages, connections, encouragement, community and friendship! Season's Greetings and however you choose to spend your holiday may your December and New Year be filled with sweets, savories, new adventures, fond memories, love, warmth, good health, acceptance, abundance and gratitude!
 We'll let you know again on January 21st when the new single is out! It's sure to be found in full on N1M shortly and a clip on Reverb Nation shortly thereafter.
 Until then,
 Team Barley Station
-----------------------------------
The New Single "Double Star" is now out!
Oct. 15, 2015
 
"Did aurora's laugh into your sky - Where you gonna crash before the night -
Did you take your number for the ride - Will you be my star?"
https://itunes.apple.com/us/album/double-star/id1042190853?i=1042190854
If you have been a fan of songs like "Dream You Lost",
"No Breaking Ground", "Never Leave" and others, then you
will love this one too.

A few people have asked if we are changing directions
or sounds. The answer is - no. We do what we always have done, which is exactly
what we want with no regard to genre. We bend, mix, blend, and twist genres of
music because that's what we like to do.
We are Independent and enjoy our independence to make the kind of music
we want to make. We will keep doing that. We have never been easily pinned
down to one genre and our albums often run more like a mixtape.
That's always been our biggest compliment and thats how we roll.
Enjoy the song! Meanwhile, work continues on the next album
which will be a composite of some of these new singles and
other songs that are just about completed.
Thanks again for the strong support, plays, and sharing.
By next week we will expect to have hit 100,000 plays on N1M,
and we've only had presence there for about 6 months.
That's really awesome!
We love you all!!
~Barley Station

--------------------------


September Newsletter - Yet Another New Single 

Hello to all and warm welcome to all of our newest fans and friends!

"Double Star" is yet another single soon to be released.
The artwork is finished and a release date is set for October 15, 2015.

With a reputation of blending and jumping around genres a bit, as usual,
this one's different. The title is "Double Star". And it creates a more spacey
atmosphere and is a bit more on the adult alternative side of things.
(somewhat similar to "Never Leave" from the 'Damaged Goods' album)

As one pre-release review stated "Double Star embodies the desire
and longing to have that one special person by your side for all eternity."

And just for our fans and friends and select media only, we have a preview
of the beautiful album art which was taken of a real "blue moon", so we can
say this is "once in a blue moon" single song art with certainty.

It also contains a song clip of the upcoming new single on a private
password only page just for you! Here is the link to see and hear it:

http://barleystation.net/double-star

And when prompted for the password to access it type in: doublestar2015

Special thanks: Graphics and Cover Art by
CA Marshall - Editor Starlight Music Chronicles and Magazine


Also new: A lyrics video for 4th of July (with real fireworks)

This lyrics video is more than just a lyrics video. It has
real fireworks from an actual 4th of July Celebration
throughout including the Finale. So make sure to stay
for the end or you'll miss the Finale!

lyrics video: http://youtu.be/2hZE-Nclm4o

(If you are N1M click the "watch" button on the song's tabs)

Thanks to everyone who has played and shared the new song
"I've Got News"!! With your support it brought the latest single
"I've Got News" right up to the #1 spot in the Country Pop genre
on the N1M charts. And if you haven't heard our cover of
"Blackbird" by the Beatles, go take a listen.
It also popped up to #3 on the charts at N1M its first week out.

We're so very grateful to have such support! You all are awesome!!

Find us on Facebook too for other updates:
http://www.facebook.com/barleystation


More good news soon,

Team Barley Station


----------------------------------------





New Single Release
August 15, 2015


Hello to all from Barley Station!
As always, a warm welcome to all of our new fans and friends!
The new single is now out titled: "I've Got News"
Those who have heard it have been saying it is one
of our best yet. This new song is the second single
 released this summer and is a blend of mid western rock, a little
 country and unforgettable guitar riffs.
Get it here on our website, or for the Apple enthusiasts:

 iTunes: https://itunes.apple.com/us/album/ive-got-news/id1023309536?i=1023309728
And any number of digital retailers.
And another great piece of news is that our video for
"Younger Summer Memories" is now premiering Coast
to Coast on "Bongo Boy TV Episode 1057 'What About You'".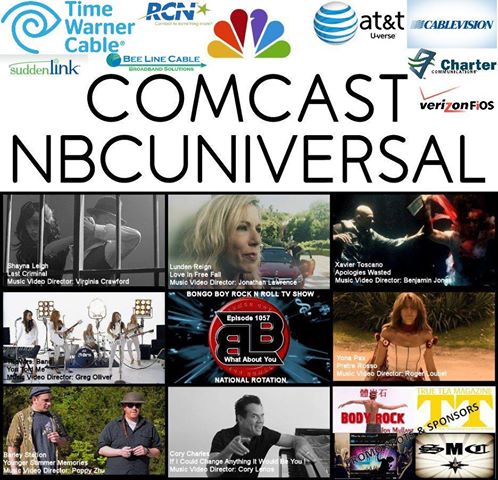 The Bongo Boy Rock n' Roll TV Show series has exclusive national
airtime to over 15 million viewers in the USA on 9 major cable companies.
(NBCUniversalComcast, FiOS, CableVision, Time Warner, RCN,
AT TUverse, Verizon FiOS, Charter Communications, Suddenlink)
Also International with Go Indie TV Roku Channel in the UK,
Canada, and The USA.
The video is beginning Heavy Rotation on 33 TV channels and
we are very excited! Great reviews are already coming in.
Work continues on the new album as well, and we plan to
have that finished and released before the end of the year.
Thanks for being the best fans of music and of us!
Until next time,
~Team Barley Station
-----------------------------------------------




Mid Summer Newsletter
July 27, 2015
Warm welcome as always to all of our new fans and those who have just joined our mailing list.
Special thanks to all of the wonderful people who have sent such inspiring emails!  Your the best!
There's a lot of news for Barley Station, so we'll start with this:
 
We are thrilled to announce that the "Younger Summer Memories"
video won Best Video in Americana/Rock category from
the Akademia Music Awards in Hollywood, CA!! 
 
http://www.theakademia.com/july2015_bestmusicvideo_americanarock.html

 
This is such an honor! The video was not a slick production with lots of dollars thrown into it,
 but rather, it was Barley Station, with a little help from friends, putting together a video to
 accurately tell the story of the song in an entertaining way and keep the song rooted in
it's Americana-ish setting.
 
And to top it off, the video will be aired on Bongo Boy TV soon, aTV show series that has
exclusive  national airtime to over 15 million viewers in the USA on 9 major cable companies.
They are filling the void on Television that MTV once dominated. So stay tuned for more on that!

Coming events:
Announcing a new single titled "I've Got News"
will be released on August 13, 2015!
There is a sample track here:

https://www.reverbnation.com/barleystation/song/23992504-ive-got-news-clip

 
Look for an interview the day before with Randy from Barley Station
(August 12 at 9:00PM  EST) on A.V.A. Live Radio with host Jacqueline Jax
 who will be the first to spin the new single!  http://www.avaliveradio.com

Don't miss it! Randy will be discussing the new song, talking about changes in the band,
and what's ahead, as well as giving some songwriting advice and a answer some questions
on music marketing, as always with some witty answers that drive the so called experts mad.
 
Here's the new single cover:
And look for another very unique spotlight music review/interview by our very own
Randy Wayne Belt in Starlight Music Chronicles coming soon on Canadian recording
artist Melody Lovejoy.
 
Here's a sneak peek: (ssshh)  "The same moving passion for singing is felt in an incredible
way when you hear Melody's moving duet with Sawyer Brown member, Shayne Hill.
The lyric in this song, "I can almost feel the rhythm of our souls" is rendered even more
effective by the sibling-like blend of vocals the two brought to the song."
 
Until next time,
Team Barley Station
----------------------------------------


Newsletter
06/27/2015


A couple good bits of news for you all.
 Barley Station will be releasing a single on Thursday, July 2 and it is planned to be available on iTunes that day. The title is: "4th of July". The song is a contagious downhome footstomper sitting solidly in the realm of the Americana genre and about as organic as you can get. It makes a comparison of a promised relationship to the explosiveness of a Fourth of July celebration.

 But we have to warn you, if you hear it once it will be stuck in your head for the rest of your life, even if you don't like it!

 And another single will be following this one soon and over the summer titled "I've Got News". We call it a midwestern country rock song with even more contagious melodies and guitar hooks.

Meanwhile, we are shooting for the next album (an EP in a series of 2 EPs) to be finished by summer's end but we have not set a release date yet.
So stay tuned for that as well as several upcoming interviews!
Connect with us on Facebook and get more frequent updates and say hello: http://www.facebook.com/barleystation

And drop by our website at http://barleystation.net or http://www.barleystationmusic.com
and browse song lyrics and notes!

In other news, we are happy to announce that Barley Station has signed with I AM PR Agency
Joining this roster has us adding yet another hard working group to our team 
and we are excited to have already started working with them.

So count it down - 6 days to go for the new single release!


~Team Barley Station





--------------------------------------------------------



Newsletter
  Official Video for "Younger Summer Memories" Released
 
Greetings to all of our newest fans, and hello to everyone who has been with us from the beginning - and everyone in between!
We are happy to announce the Official Video for "Younger Summer Memories" is now released!
You can find it here:  http://youtu.be/PwRu_3Ip2Ek 
 
It's a fun summer song, and summer is coming upon us.  For our friends and fans in Australia, etc. well, winter's coming right? So hopefully this will warm you up!  It isn't some overly serious video.  Why do what everyone else does?  If you know us, we like a little comedy thrown in. We are here to entertain.
  Enjoy the video, and stay for the end and the credits for a few extra things.
  You know how you find a movie occasionally that has cool stuff going on during the credits?
  And if you didn't stay you miss them and just get to hear everyone else talk about them?
  Well, it's kind of like that!
 
  And don't forget to subscribe to our YouTube Channel while you're there
  http://www.youtube.com/barleystation.
 
  Meanwhile, we are still working on our next album and it is coming along nicely.
  We hope to have some sneak peaks for fans on the mailing list only soon enough. 
  AND look for a single to be released sometime over the summer.
 
 


More lyrics videos are on the way and maybe some other goodies and things.

And be sure to check out the music journalism of our very own
"Randy's Blog" here: https://barleystation.wordpress.com/
where you'll find music reviews (that are being increasingly published in more places)
of other recording artists, some recording tips, and who knows what else.

 
Stay tuned!
 
~Team Barley Station
--------------------------------------------------------------------------------------------------
Newsletter:  Barley Station's Feature in the
Marquix Global Network's Entertainment section 'WHO'S HOT IN MUSIC IN 2015'


May 11, 2015
Hello!
We wanted to let you know about our latest press feature.

We are pleased to have been featured this month (and and interview with us) with the Marquix Global Network's Entertainment section 'WHO'S HOT IN MUSIC IN 2015'
Some excerpts:

"Barley Station's debut radio single '10 Nights' is already climbing to the top of the charts. A hybrid work of Americana, Pop Rock, County and Folk, their evocative vocals and mastery of instrumentation are attracting fans all over the world."
"LILY: Your song '10 Nights' is receiving a strong listener response on radio. What was your initial reaction when you first heard it played?

RANDY: I'll give you an honest answer. Being the perfectionist that I am, I start nitpicking over what I could have done better. But you know at some point you just have to say 'okay, leave it alone' because I hear flaws in major label recordings and my ear is so picky. I have to get out of producer mode and just enjoy it. And then, it's always weird hearing your own voice. It seems like someone else sometimes.

BRIAN: I don't know about hearing it on radio but after hearing the final mix I told Randy this one song was better than our entire previous album!

RANDY: There. Brian has the practical perspective I can appreciate. (laughs)"
Read more here:
http://www.marquix.tv/features/barley-station.html
Meanwhile, progress continues in the studio and we expect a new single release announcement soon to precede the next album release.  So stay tuned for that!
Until next time, Cheers!
~Team Barley Station

 
----------------------------------------------------------------------

Newsletter:  Barley Station's Interview With 'It's All About That Music
April 21, 2015
Just published today, here's the most recent interview we were telling you about (on our facebook page) with Maxim Daniels from "It's All About That Music".  We tackle the subject of our diverse sound and being "genre misfits" and effectively answer a couple tough questions. 
You don't want to miss this one!
http://www.itsallaboutthatmusic.com/indie-interviews/barley-station
Here's a few excerpts from some of our answers: (speaking of best selling albums)
"With the exception of Adele's 21, and maybe a couple others, the top thirty or forty best sellers of all time are from years and years ago.  Mostly from the 70's, 80's, and 90's.  I think we should be able to do better than that in the music industry, don't you?"  





 

Barley Station (Randy) - "I have two answers.  First, the long one:




I say, look at your music collection.  Do you only listen to one genre?  Probably not.  We aren't any different." 



 "

People like radio with variety, so why not a band with variety? A

s long as we make good music in whatever flavor you want to call it, then who cares?

We enjoyed the interview!

Meanwhile, we continue to work in the studio our third release, and may be putitng out a new single ahead of that release.  Things are going good and sounding good.  Stay tuned and we hope to have a sneak preview soon!

~Team Barley Station
---------------------------------------------------------------
Barley Station Newsletter
March, 2015
Hi!  We have some tidbits of news and things for you all. And at the end of this, some encouragement for all of our fellow artists and musician friends.
If you follow on twitter or facebook you may have heard already, and if not, we are letting you
know about our feature in American Pride Magazine: 
http://ish.re/KFHA
  
Get to know us better and check out the feature! 
A quote from it: "If you have a great song, it's a great song in any format. If you let the artist be who they are and let them
have their own sound you'd be doing a greater service to the listeners." - Barley Station (St. Louis) @barleystation
So there we are, on record, standing up for independent artists and taking on elements of the music industry that are simply
out of touch. 

Meanwhile, production continues for our first "real" music video and we will let you know when that is released as it gets closer.  Here's a picture of part of the location for the shoot.
We continue to pick up more radio play everyday.  And have moved up various charts and playlists.  Recently, we had our entire album featured on Lonely Oak Radio,  http://www.lonely-oak.com/ which we are excited about because the album really was designed AS an album to listen to with a definite flow and artistic direction.  So as far as we know, at least in America, this was a first for a station to have the whole album getting spun on radio. So we are thrilled about that!  Also a shoutout to EGH Radio http://www.eghradio.com/ for all the spins there and for the kindness to us!  And another thank you to Jacqueline Jax and A.V.A. Live Radio http://avaliveradio.com/ . Thank you Jacqueline Jax for being so supportive!
And thanks to ALL of you out there for your friendships and support as well!
And now a little word of encouragement for our fellow artists, bands, musicians.  As you may well know, in this music industry you face a lot of rejection.  You will have turn downs on your songs, you'll get advice (sometimes good - oftentimes bad) and criticism both constructive and destructive.  But don't let that discourage you. In this business you need thick skin yet also a willingness to listen, and that, at times witha  grain of salt. 
Here's a little story as an example of why you should never give up doing what you love.  Some time ago there was a radio station we had hoped to get played on.  We submitted our music.  They rejected it.  It wasn't what they were looking for.  A couple months later, we had someone besides us submit it to the same station on our behalf -  Same station, same Program Director.  This time it was accepted.  Not only was it accepted, but the station fell in love with us and our music.  From the exact same song that was submitted before!  This has happened on several occasions.  We just don't give up! 

Why that happens, we can only speculate.  Perhaps, like many other busy Program Directors, DJs, and A & R people, they only listened to the first 15 or 20 seconds and threw it aside.  Maybe they weren't in the right mood at the time for that song.  Who knows?  But whatever reasons, our response is the same. Never give up! 
So come join us on facebook if you havn't already: http://www.facebook.com/barleystation 
We have a lot more going on right now, but that's for next time!
Until then, 

Cheers and Ciao!

~Randy, Brian, Steve, and Team Barley Station
----------------------------------------------------------------------------
Barley Station Newsletter
First, a warm welcome to all of our newest fans and friends in Barley Station nation!
Today the rural roads composed of gravel that provide such a bucolic setting to the award-winning song "10 Nights" are covered in snowfall.   As it turns out, the glistening snowfall struck Barley Station twice so far this year as not only was "10 Nights" given

theakademia.com

seal of approval for best Country Pop/Rock song, but so was "Younger Summer Memories" for best Americana/Pop song!    
As our fans and friends may remember, "Younger Summer Memories" was the kickoff single for DAMAGED GOODS and an early acquisition for those who pre-ordered the album on iTunes.
Apparently, in a bit of irony, it is the perfect winter song.  Didn't get 'Damaged Goods' yet?
Go to iTunes today and get it!
https://itunes.apple.com/us/album/damaged-goods/id649218610
The Belt/Kious duo have been busy combing through an endless array of new songs and cutting demos to see which will be the next step forward. While Randy has been tending to the official side of Barley Station from his office in east-central Missouri for the Barleyfields Records side of things, Brian has been coordinating the auditioning additional musicians for the upcoming sessions that will be the follow-up to DAMAGED GOODS. "We are still at a crossroads, I think.", says Brian. "We have two or three flavors of songs to choose from and at least twelve albums worth of material collectively as well. We can do another mix-tape style record or...."
Randall strategizes, "We will take a more focused approach to song selection. We want to release another collection of well-crafted and powerful songs, but it's been difficult to choose because you never know what might happen in production. So we are taking awhile to sort through them all."
As always, life continues to prove a thick layer of inspiration as Randall is spending spare time on farming and looking for a few fine specimen of llamas to complete his rural paradise, inspired by Napolean Dynamite. Brian, meanwhile is waist-deep in study of Chinese culture and language in a St. Louis area university and would like to brag that he taught himself enough Mandarin Chinese to test out of the basic courses.
While still brainstorming on the next set of songs to cut in the studio, Randy and Brian, as well as new fixture Steve, would all like to shout a big warm hello to their friends and fans!
In closing, thanks to The Akademia for the awards and acknowledgement! Randy and Brian also wish to thank Nil DeSilva for his rock solid performance on DAMAGED GOODS which was a major factor in every song. Thanks to LeAnne Fisher for her vocal contributions, Casey Wollberg for his collaborative efforts lyrically, and to Ben Ash who loaned us his time and his gear. All of you made these two awards possible.
See you all soon!
Randy, Brian, Steve, and team Barley Station
----------------------------------------------------------------------------------------------------------------
Summer 2014 Newsletter 
A prolonged hello to the Barley Station Nation! 
It's been awhile since the band has published their goings on, so we felt it was time to bring everyone up to speed.... 
Back in the summer of 2013 Barley Station released a most powerful follow up to their 2012 album
AFTER ALL
.
DAMAGED GOODS
contains some of the absolute finest songs the Belt/Kious duo could muster. Not only that but the superb arrangements and production were leaps and bounds ahead of where they were in 2012. They broke precedent by using some beat parts from an old drum machine for the bass drum parts in sections of the song "Rain When You Go." The parts were edited in and out leaving all the really cool drum work that makes the song great to Nil and his Ludwig drum kit. Could this be one of those songs that hints the direction that a band might go in the future? Might they dive off into the exotic far aways that are conjured in the eastern tinged "Mr. Rain"? Who knows for sure.
What we can tell you....
 
Following the release and subsequent early public appearances of promoting DAMAGED GOODS, Brian packed his old kit bag and ran off for Texas, then split there for California and the deserts of the west on eighteen wheels. Vowing that recording DAMAGED GOODS was such a religious experience that he'd never write again as his best work was done, has come back to Missouri with about 5 or 6 new songs. Lately, upon our visits to his home he's been seen unraveling the mysteries of the piano (Brian played a great deal of the keyboard work that was featured on the DAMAGED GOODS album) and reading 4 and 5 books simultaneously. "I personally think after a rambunctious 2 years," he told us, "we [Randy and I] needed to find some silence and center ourselves for the next phase of the band. I can't give any hints as to what we'll be doing because, well, I don't really know."
 
Randy agrees, "We always did our best work when we didn't know for sure what we were going to do.  Spontaneity is sometimes the mother of creation for us. I think the new album we are about to record will be a bit more laid back and earthy in some ways, but you never know. My own writing has become a bit more country so that will be a factor, but for some reason my pop sensibilities are hard to keep from surfacing, and we always get wild ideas once we get in the studio".  My permanent move to that real gravel road down the country lane with no streetlights (from the song "Ten Nights") will have an impact on the new material.  Nature has its own beat, harmony and melody that can drive and influence how you write music." 

"Right now, we have a large amount of songs we are trying to sift through and choose which ones will work best together on an album. Then it's a matter of how to record them and what instruments to use"
Brian adds, "We have tossed around eventually making a Euro pop styled album, a rustic sparsely arranged Country/Americana album, and I like the idea of doing Chinese Blues songs but singing them in Norwegian. I've been playing a lot of piano lately. Perhaps we'll be invited to score a found-footage horror flick before the craze dies out." 
All while this has been playing out for the songwriters of the group, and a big focus on family time, drummer Nil De Silva got married in March and has been enjoying the bucolic lifestyle of Alpaca ranching. Nil has kept his chops up during this hiatus by offering his expertise to St. Louis area groups and offering professional opinions. Nil is still fast friends with Brian and Randy but is opting to sit out the next outing, though like with Casey Wollberg, one shouldn't be too surprised to see Mr. De Silva make an appearance now and again.  And there may be other guests or a surprise guest or two that could appear on the next album. 
Taking the throne for the next phase of Barley Station is a longtime musical partner of Randy and Brian: Steve Meyers. Steve is a singer/songwriter who plays drums and percussion primarily, but also plays guitar, accordion, bass guitar and various other noise makers.  Steve helped name Barley Station in the beginning and performed on several tracks on the After All album and so is a natural fit.
 
Steve was a major player on Barley Station's [the Barnacles'] 2007 album CQD and is the singer/writer of that album's [possibly] catchiest number, "Every Heartbeat." He was also the contributing drummer on 3 or 4 tunes on 2012's AFTER ALL album.
In soap opera fashion, Brian and Steve were working together in a group called The Red And the Green when Brian left to work with Randy in Barley Station. Steve spent a couple years taking Brian's spot as lead singer in that band and also releasing some solo singles under the name Quell.
 
Randy and Brian's signature harmonies will naturally be present on any new work and put the stamp of their sound on anything they do together, but they hint of trying a different approach to the songs.    Brian puts it this way "Seeking to scale back the magnitude by which we produce and arrange and with a few of the songs already selected, Steve felt like a natural choice to keep the beat and offer up ideas with us this time around. He played and sang with us for 6 or 7 years, so we're all really familiar."
You can expect to hear more out of Randy, Brian, and Steve later this summer as they plan on beginning rehearsals somewhere deep in rural Missouri. It is difficult to say which way Barley Station will take their sound, but it will not be short of interesting. 
While contemplating a motif for the next record, and acknowledging their absence from stage for many months, Barley Station are contemplating a grand RE-release of
DAMAGED GOODS
.  We'll see. 
Meanwhile, as the band plans its next move we invite you to search through their back catalogue under their previous name, The Barnacles.  (Some of you know that already) Sometimes where you've been indicates where you might be going - sound-wise.
What to look for in regards to the back catalogue....
WIRELESS
is a 6-song EP released in the summer of 2001. It features the same lineup that 2012's AFTER ALL featured with Randy, Brian, and songwriter/vocalist Casey Wollberg. Interesting note: Casey wrote a song called "The Sea Guardian" that ultimately didn't get finished in time to be included. In 2013, Casey and Randy reworked the chorus of that song and cut it in with some verses and pre-chorus parts Randy wrote and the result was "Never Leave" from the DAMAGED GOODS album. The group enjoyed a good run of requests from this record, most noteably "Amy's Song" which still gets requested from time to time. "Crazy For You Now" is also a regular resident in live sets.
Wireless on itunes:
https://itunes.apple.com/us/album/wireless/id5924352
INLAND & OTHERWISE
is a full length album featuring Belt & Kious with additional songs, vocals and guitar work from California-based folk rocker Kevin Hartman who has released a handful of tasty records from his hometown of Joshua Tree, CA. INLAND, released in early 2003, was successful in airplay and criticism from the press. It features "Third Degree Burn" which is still included in most Barley Station live sets, as well as early versions of "Want It To Be" and "True as well as the Hartman penned "eden Avenue".  "Third Degree Burn" has been called a '#1 if ever there was one.' 
Inland & Otherwise on itunes: 
https://itunes.apple.com/us/album/inland-otherwise/id4098192
C.Q.D.
might as well be a Barley Station album. Released in October 2007, it features Randy, Brian, and Steve Meyers on drums, with Casey filling in some harmonies. These four all also appear on AFTER ALL. This little known gem spent 4 years on the cutting room floor before finishing touches were added to it. It marked a dramatic change in its' predecessors. The songs are a little edgier, less folky (though there is a token acoustic waltz), and more honest to the group's live sound of the day. CQD features "Undressing Beverly", "That Won't Change It", and "Whatcha Need", all included in current set lists for Barley Station shows. 
CQD on itunes:
https://itunes.apple.com/us/album/cqd/id266424441
Hope everyone continues to do well out there! 
Stay tuned folks. The engine is turning over. Gas is in the tank. And we're unfolding the map!
Randy, Brian, and Steve
Barley Station
Contributions by staff writer, Michael "Microwave" Evans 
------------------------- 
Damaged Goods is now released!

June 18, 2013
Announcing the release of the second Barley Station album, Damaged Goods!!!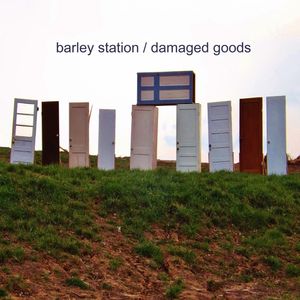 Here's just a few links where to get it:
https://itunes.apple.com/us/album/damaged-goods/id649218610
http://www.cdbaby.com/cd/barleystation8
http://www.amazon.com/gp/product/B00CW54IHW/ref=dm_sp_alb/180-8182654-2104949
     You've read about it, you've heard the stories about it and now it's here! With independent friendly radio already clamoring to get copies before it was even released, we know you're going to love it too. Currently, the release is only in digital as there were issues with the artwork set up for the physical copies. So if you want a physical copy, check back here http://www.cdbaby.com/cd/barleystation8 in 7-14 days. We apologize for that, but they will be there soon. And stay tuned for reviews as they come in.
     In other good news, For a third time we are Featured on the front page of twitmusic.com a site which receives over a million hits per month which I'm sure you all know if you are a twitter user.
  In even better news, we are very pleased to announce that we are Officially in the Texaco Country Showdown, hosted this year by Jewel!!! This round of the Showdown will begin at 7 p.m. on Thursday, July 11th on the main stage at the Lincoln County Fair in Troy, Missouri. The top six finalists from that proceed to the next round at the St. Charles County Fair on July 27th. We are psyched!

     We also want to thank all of you who voted and helped our friend Southern Rocker Glitter Rose get to the next round in her competition in California! Way to go!! She tied for #1. Thanks ya'll! Here's her website: http://www.glitterrose.com

And if you haven't heard yet, we now have a Youtube Channel.

It is http://www.youtube.com/barleystation and presently there are two live videos from our performance at The Melvin Theater in St. Louis, MO on June 2, 2013. You definitely don't want to miss Nil going crazy on the drums during Abilene at around the 4:30 point of the video.

So subscribe and check it out. There will be more.

And... don't miss our first interview post-Damaged Goods release on June 26th at 8PM Eastern Time (7pm Central Time) on the Artist First Radio Network here:http://www.artistfirst.com/ We will be talking about the new album and having a good time!
Ok, we crammed a lot into this so there you have it.

Until next time,

~Randy, Brian, Nil, and team Barley Station
------------------------------------------------------------
The Peculiar Story Behind The Cover
- Plus: Album Release Date Links


May 30, 2013
In our last newsletter we told you a bit of how we put the new album it together. This time it is the story behind the album cover, which is no doubt, a very peculiar story. Here it is again for reference to view, before the story begins: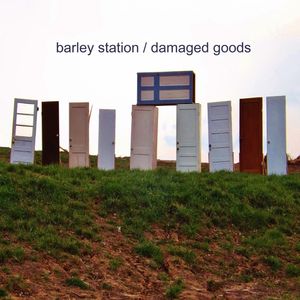 We wanted an album cover that reflected the theme of the album, naturally, being this is a semi-concept album.  So we spent a couple of weeks working out a really nice album cover collage of various pieces of damaged goods, old things, rusty stuff, and so on. Brian put together most of it, sent it to Randy for final edit, shared it with Nil for his approval, and we all liked it a lot.

A lot of work went into it! But then... on one partly cloudy day, Brian was driving past his old neighborhood in St. Charles, MO where he grew up only to discover it was being torn down and utterly leveled to the ground to make room for a huge strip mall, or some type of shopping center.

What was once his old neighborhood was reduced to piles of rubble and all the homes were torn down. There were piles of debris, tractors, bulldozers, and torn up trees. He came upon one area where someone had arranged the doors, presumably from the houses that once stood there, into a Stonehenge like display.

Always one to have an eye for art and things that seem to scream ART by their very existence, he snapped a picture of it with his ipod and sent it to Randy suggesting it might be a good idea for the back cover of the album that we had just finished recording.

Randy agreed it was good. Really good! In fact, so good it should be the cover. Now after spending so long working on what was going to be the cover, it takes a good bit of humility to accept the fact that you've just taken a snapshot of something that you didn't even work that hard to get and it just surpassed all the hard work you put into what you thought was going to be the album cover for a really great album.

(I'm sure all of you artists out there know what I mean) Just that stroke of pure chance at the right moment and you have exactly what you were looking for. After a flurry of texting back and forth, we all knew, that this was going to be the album cover. It just demanded to be. We don't know who set up the doors, but whoever it was just gave us a fantastic album cover!

Now the picture Brian took wasn't going to work because the resolution and quality was not high enough to convert into artwork without ruining the shot. And, someone was tearing down the doors!! We had very little time to act.   With a high resolution digital camera, we needed to go back... fast!

Here's the REST of the story - in Randy's words:

"The sun had to be right in the sky and we needed a day without rain to cause problems. On a day shortly thereafter, I decided it was THE DAY to get the shot. Being a photographer as a hobby (and used to have my own black and white darkroom) I decided the day was right and announced to my wife and little daughter, "we're going on a little trip today to see DOORHENGE". I didn't use my Chevy Chase voice and we certainly are not quite the Griswolds, but it was almost as exciting as traveling to the UK to see the real Stone Henge! This was better than going to the art museum, or the structure park it seemed.
(Another image that will appear on the CD disc)

"When we got there it was the most surreal scene. We were really in awe. And when a little kid is in awe of it, it's really special. It was a strange awesomeness because it was accompanied by a certain sadness for the neighborhood that disappeared and for the people who lost their homes (to whom we dedicate this album).

But in the midst of it all, someone had created this work of art made of doors.  Someone took what was a tragedy for someone else no doubt, and turned it into something that will be the cover of something else that we hope will bring smiles and happiness.  I didn't even recognized the place anymore. If not for the street signs I wouldn't have known where I was.  It was strange. "

Randy continues:

"I got picture after picture, angle after angle of this fascinating array of art. Then we drove by one last time and said goodbye to "Doorhenge".  We knew we wouldn't see it again.  I asked myself 'Did they really have to tear it down'? 'Couldn't they keep it as a monument even in a small little area in honor of the old neighborhood?'

It sometimes puzzles me the coldness and heartlessness of the way business is done. I'm just only glad that this work of art, this memorial of what was a lot of people's homes or dorm rooms, or place of residence, will be memorialized in time by our Album cover, the name is perfect:  'Damaged Goods'.

Several days later, Brian called me, and said 'it's gone!!!' So, indeed, we captured the photo in the nick of time!"

Thats the story behind this album cover. The songs contained within and the pictures in the artwork all have a story to tell!
------------------------------------------------------

And on June 18, you can get a copy for yourself by going to this link:

http://www.cdbaby.com/cd/barleystation8 which will be functional on that day.

Or by calling

1-800-BUY MY CD


and ordering "Damaged Goods" by Barley Station


If you can't wait and want to order through iTunes, it is now in pre-sale purchase at iTunes here:

https://itunes.apple.com/us/album/damaged-goods/id649218610

By ordering in advance you have access to download the instant gratification track "Younger Summer Memories"!

 
And on release date, if your itunes is set to "Autodownload" the album will automatically download itself to your iTunes. If you don't have it set on autodownload, you'll either want to change it to auto or manually download on release date.


As we said previously, the first 25 people (only one per household please) to pre-order on iTunes will receive a hard copy of the CD. If you pre-ordered just send an email to: barleystation@barleystation.net with the subject line "I pre-ordered" and let us know you pre-ordered on iTunes, and give us a shipping address, don't forget your zipcode, or country's zip code!

We will verify with our iTunes report from our distributor and get the physical CD with full manufactured artwork and all (the real thing) sent out! If you dont send the mail we won't know if you're among the first 25, so be sure to do that because we aren't psychic, we just write songs! iTunes reports may take 1-2 months, so please be patient for a hard copy while you enjoy the music.


There you have it. AND - If you are in the St. Louis, MO Metro area on Sunday, June 2nd, we will be performing at The Melvin Theater, a really nice 400 capacity venue. See our calendar page for details and get your tickets here:
http://www.ticketfly.com/purchase/event/283743?wrKey=F42D03DC61A73F1AC49FD3517B2A48D6


Until next time,

Randy, Brian, Nil and Team Barley Station
------------------------------------------------------------------------------------------
New Album Release/ Spring Newsletter

(and How the album was made)
May 15, 2013
At long last here it is!
After many months of recording, re-recording, mixing and re-mixing, mastering and re-mastering, we are very happy and very proud to announce the release date (and pre-release date) of our new album, "Damaged Goods".

The release date will be June 18, 2013.

And more good news is, the iTunes pre-release date is May 21.

Here's where you'll find it:  https://itunes.apple.com/us/album/damaged-goods/id649218610

That's less than a week away, so if you have iTunes, on May 21 you can buy the digital album and it will automatically download to your iTunes player on the offical release date of June 18.

And what's even better is that if you buy on or after the pre-release date you'll get an instant gratification track
right then to hold you over until the album is downloaded on release day. Sounds Great doesn't it!?!

An even sweeter deal is that the first 25 people to buy the album on iTunes, pre-release, (before June 18) will also get a physical copy of the CD, autographed by us once physical copies are available. You'll just need to verify proof of purchase and wa la, an autographed physical copy is yours as well. We'll give you more details soon on that.

Here is the album cover: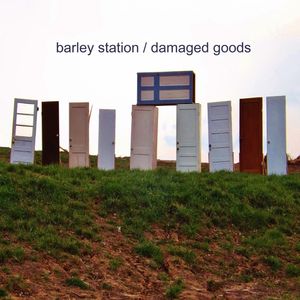 And now, we'd like to tell you a little bit about this album, which painstakingly was made through blood, sweat, tears, and a lot of patience. If you don't believe the "sweat" part just ask Nil who did take after take until he broke out dripping and covered in sweat on the track "Goodnight Mary", he'll tell you!


The approach to this new album was a bit different than the last. First, we have Nil De Silva on drums this time, someone who approaches drumming from more of an "old-soul" point of view, and you can hear his own influences creeping through the songs as they accent them and drive them. A lot more instruments were used by Randy and Brian on this album as well, compared to the last album. Here's how it worked:

Then, the songs were selected using what we call the "Rumours approach" (after one of the best selling albums of all time "Rumours" by Fleetwood Mac) and that is, every song must be a potential single in of its own - then each song was approached as an entity all its own. Every song was carefully crafted as art. There was no "use this technique for everything" sort of approach. We let each song go where it seemed to want to go and didn't stop it. We took our time with each song and let it take as long as it needed to be right. There is no "we have to sound like this or that" there was only, this has to sound like it wants or demands to sound. Each of the two writers write in various styles and moods and its easy for a song to just spring to life on it's own. When we introduce songs we just play the bare bones for each other - acoustic guitar and vocal.  Then we let the song speak and added what each one seemed to call for.

We'll use the song Mr. Rain (track 8) as an example. No one had any idea what this song would turn into. It started with just an acoustic guitar and vocal track with a vision of having a latin-ish feel and flavor. Then Nil brought out his genuine Tablas (a type of drum)purchased in Sri Lanka, Brian grabbed his mandolin and something very, very different began to take shape. But we'll have to leave you in suspense as to how it ultimately turned out after the track grew and had a mind of its own.

The album isn't us trying to be anything in particular, nor perfect, except perfect in the sense of what we intended it to be. The singing is real, raw and living - organic if you will. It is us - warts and all. The element of humaness stays intact in these recordings. We present this music and call it perfect in it's imperfections, complete in it's humanness.



Now that doesn't mean it sounds sloppy by any stretch of the imagination. Nor does it sound too polished, like the homogenized milk-toast crap that we didn't want it to be. And It doesn't sound like Johnny Cash, though we think he'd dig it. Nor does it sound like Mumford & Sons, though we think they'd dig it too. And it doesn't sound like Nirvana by any means, or even Foo Fighters, but we do think Dave Grohl would creatively appreciate what we've done nevertheless. If only we could've recorded it in Sound City Studios... Well, we didn't, but we thought of it in the process. You get the picture. It's organic.



We really looked at making this new album from an artistic approach. Painting it delicately with each stroke of the musical brush. Not taking any shortcuts, but taking the painstaking time to get it just like we felt it should be.


 


Even to the selection of the album cover artwork (and that's a story we will share soon enough) had to speak definitively. "Damaged Goods" is more than just being about a bunch of broken pieces, or things. It speaks of lives, of our humanity, and who we are. When this album is released, we know that it won't be just a selection of some of our best work, or just a bunch of catchy songs, but it will be a connection. It will be like walking through an art gallery of sounds, sounds not just of the past and present, or even just the future, but sounds that speak to the heart and soul of the humaness of us all.


And it is summed up in the line from the title song "Damaged Goods" that says, "we are all damaged goods, uh huh".


~ Randy, Brian, Nil and team Barley Station
--------------------------------------------------------------------------------------
Winter Newsletter
Feb. 15, 2013



A belated Happy New Year and Happy Chinese New Year! The year of the dragon closes and gives way to the year of the snake this month and speaking of snakes, we're thrilled to annouce the release of our new single "Medusa" today. We waited until the day after Valentines Day so as not to mess up anyone's day with a song that is definitely NOT a love song, BUT it's something we think you'll love anyway. Here's a couple of our favorite places with links where you can get "Medusa" it:

iTunes: https://itunes.apple.com/us/album/medusa-single/id600801318
And Amazon: http://www.amazon.com/Medusa/dp/B00BCQHJCS

True to our nature as artists, this one is a bit different from December's single release "10 Nights". And if you don't have that one yet here's a link:
https://itunes.apple.com/us/album/10-nights-single/id585952365


And now we're all getting ready for the next installment of the Barley Station saga. But before we give away the secrets of what comes next, let's take a look back at 2012.

Last year showed the release of the first Barley Station album AFTER ALL and it was a critical success! Not only did it yield a lot of radio favourites, but also a lot of rave reviews and a few awards nominations for best country and folk albums! Special thanks to all ya'll in radio who have played our music and given such great and kind feedback! That's a great start to a great start!

Last year also saw the fortunate addition of Nil DeSilva on drums thus solidifying the core/touring lineup. Nil can be heard on the first of the new installment of Barley Station releases "10 Nights".  The 2012 tour was also an adventure. Barley Station would like to give a shout out to their new friends and fans in Chicago, Norwood, Denton, Abilene, Memphis, and of course St. Louis! Apologies to Tulsa, OK for cancelling as Oklahoma was on fire (literally) the night the band was going to travel to the venue forcing highways to close. Most memorable of all the tour dates was the finale in St. Louis at Humphrey's where a massive outdoor venue was packed wall to wall! Thank you St. Louis, and goodnight!

Now for the news! We are halfway finished with the recording of album #2 tentatively titled DAMAGED GOODS. This record, though with some familiar alt.country flavouring will be a progression of the Barley Station sound with the most noticeable addition being Nil's drums. The band has added mandolin and a touch of synthesizer to the mix and even making more use of rich harmonious vocal arrangements. DAMAGED GOODS is going to sound bigger, richer, and a bit more progressive than the previous album. The most fun in the studio has come from the use of the mandolin claims Brian, "We don't want to use it on every song, but it's just too tempting!"

The human imperfections of real organic music is what you will get with the new album. No auto-tune vocals for our style of music, just plain down home real harmonies like you're sitting on the front porch with us listening, but with maybe a few amps thrown in the yard for good measure.

So far, 2 songs have been released as singles. In December 2012, "10 Nights" was released, staying true to the flavouring of AFTER ALL's twangy backdrop (but slightly bigger). And today, February 15, sees the release of "Medusa", a song which displays the band's ability to move in a more rock/prog rock direction yet keeping its foundation.

DAMAGED GOODS will feature at least 10 songs featuring "10 Nights", "Medusa", "Communicationally Yours", and "Safe Return" all songs that were featured during the AFTER ALL TOUR. And if you were in Abilene, Texas when we came through, you got to hear a song called "Goodnight Mary" which is something we call a "barn burner" and we found that even playing it in the studio can give your fingers blisters!

If you havn't seen us on facebook and twitter much lately, it's because we have spent almost every spare moment in the studio working on this new album. But feel free to stop by and say HI, cause we do take breathers. But when you hear this finished album you'll appreciate the time that went into it! Just ask our friends at Wreckingball Radio who have called '10 NIGHTS' "the best thing you've sent yet!" Check them out at www.wreckingballradio.com/ and request our music and say hello to the good folks there keeping music real!

And lastly a SHOUT out to all our artist friends in the biz and another SHOUT to those who are our biggest fans! We love you all!!


See you all down the road, Happy 2013!

~Randy, Brian, and Nil

---------------------------------
Autumn Newsletter
Sept. 28, 2012
Hello Barley Station Nation!
NEWS FROM THE ROAD:

We just got home from a couple dates in Texas. A valuable lesson was learned in Texas. Everything is bigger in Texas, especially the fines for speeding. Our trusty van was pulled over by a friendly Texas State Trooper. Did I mention the van is very easy to speed in?

The shows went great and the band made a lot of new friends. Plus we met up with some of Brian's family in Denton, TX who came to see the show there. We debut a few new songs from the album currently being recorded.

Another valuable lesson: always know the hotels before you stay there. Randy had the worst time in Denton with a collection of stones bagged up as a mattress to a railroad freight line no more than 100' from the Abilene hotel room. Not a lot of sleep was had but it's the road and as legends have it, bands never sleep. The eatin' was good and we played our hearts out and that's what counts!

For those of you in the vicinity, our last night on the road (for now) for the 2012 After All Tour will be in Memphis, TN on October 13th. You all will be treated to a fine set featuring the new songs "Medusa", "10 Nights" and maybe a couple more that won't be heard until the new album is finished.

NEWS FROM HOME - RECORDING

We are closing out tours for the year with a couple new shows to our nearest metropolis St. Louis, and St. Charles, MO and we are sure to have a blast there. Don't forget to keep playing our music at soundcloud, spotify, twitmusic, radio in general, AND tell your friends! Heck, tell your enemies. Music brings people together and we love being part of that.

On the home front we are continuing to work on the second album and just on a listen through the basic tracks this is turning out to be our best yet! The songs are once again bending all the rules of genre purism and each song will definitely be something for everybody. Some instruments you will hear will be mandolin, 12-string guitar, 6 string acoustic and electric guitars, upright bass, electric bass, Ludwig drums, harmonica, piano, and a plethora of as yet undetermined instruments. Not to mention our trademark harmonies.

We are spending a lot of time on each song to make sure they are precisely how we wanted them and to capture each song's vision. We expect to release a couple new singles before year's end and the whole new album early in 2013. We can't wait to bring this new music to you! And of course, we believe the next newsletter will have a link to a sneak peek at some of the tracks we are working on. Exclusively for Newsletter subscribers!

Meanwhile, if you don't have some kind of copy of "After All" be sure to get your copy from Amazon: http://itunes.apple.com/us/album/after-all/id507047384
or iTunes: http://www.amazon.com/After-All/dp/B007GD3C3G/ref=sr_shvl_album_3?ie=UTF8&qid=1331292036&sr=301-3



Or order physical copy from right here on our website.




AWARDS NOMINATIONS:

If you haven't heard already, we have been nominated for "Best Country Artist" and "Best Folk Artist" by the Artists In Music Awards in Los Angeles. For those who have voted already we give a HUGE thank you! If you haven't voted yet, there is still time. Just go to these links to vote:   Check the box by our name and click "Finish Survey".

Best Country Artist
http://booroo.com/app/rendersurvey.asp?sid=i7l02gcdlf0s06z16342

Best Folk/Acoustic Artist
http://booroo.com/app/rendersurvey.asp?sid=dix65mn3ft5kasw16336


FEATURED RADIO STATION:

As is our custom we like to feature one of the many radio stations that have been so kind as to put our music into rotation. This month we give you KRANKIT RADIO
http://server4.reliastream.com/start/krankitradio/
Kudos to Wayne who has done much to help emerging and independent artists! Check it out!

FEATURED ARTIST:

Felicia Dias. She is based out of Minden, Germany. This alternative pop artist writes one consistently great song after another, writing with her heartand soul! You can hear her music here: http://www.reverbnation.com/identityfelicia


THANKS:

Thanks go out to all the new radio that has picked us up, and to all the new fans we've met and made. Special thanks to B's R.S.M. Promotion, Carol and Mark at Butterflies Radio, Big Bill in Calgary, Alberta and to Walter at the Indie Music Bus!

Until next time,

Randy, Brian, and Nil
BARLEY STATION


---------------------------------------------------------------------------
Barley Station's July Newsletter
July 26, 2012
News and Happenings of Barley Station
Greetings from Barley Station!

Well, It's been a super hot and busy summer. We hope everyone is staying cool!

First a reminder to everyone in the Chicagoland area, we will be stopping there on Friday, July 27, 2012 and we take the stage at 8pm! Tickets are $10 and available here:  https://www.vendini.com/ticket-software.html?e=4d70227b547803ee5d9801d42192fb9b&t=tix

This will be broadcasted live, so if you can't be there or are halfway across the world, never fear, internet braodcast is here. The Venue in Chicago, The Elbo Room, will be broadcasting the performance live via JUSTIN.tv Here is the link to their channel: http://www.justin.tv/elboroomchicago
We understand that we will be able to grab an embed code and share it on our website as well. So that is a big plus!

Then we head back down to St. Charles, MO to play at the City Club Saturday the 28th at 8pm. Then on August 3rd we head further south and into the Ozarks area and perform at the Northwood Valley Jamboree in Norwood, MO then head over to Tulsa, Oklahoma on August 4th for a performance there. We then come back and will spend much of August laying the rhythmic foundations of the new album. Then we head to Texas, but that's for the next newsletter. Check our Calendar  for details.

And for those of you who subscribe to the newsletter here, as promised, we have something especially for you. You are the first to hear alternate version of the song Abilene. We had originally intended this to be for a live video, but things got fouled up with the video part of that. The audio was saved and here it is :  http://soundcloud.com/barleystation/abilinelivemix1
This is a live version, as a three-piece band, of "Abilene". Randy on bass and vocals, Brian on guitar, harmonica, and vocals, and Nil on snare and ride drums. It is a stripped down version of the song and raw, warts, mistakes, and all.

We hope you enjoy it and the pure humanness of it.

And if you didn't catch our interview with Olaf on the New Country Show 89.6 (Mannheim, Deutschland) 105.4 (Heidelberg, Deutschland) in Germany on July 7th and its other air dates we have it up on our webpage in the "reviews/interviews" tab. Or go to Soundcloud here: http://soundcloud.com/barleystation/new-country-shows-interview



On those "in-betweens" of live shows, we will be in the studio working out parts for the songs for the new album we have begun. Yes, it is underway! We hope that in the next few months we should have some sneak previews of some of those tracks for you. If you're lucky enough to catch a live performance, you may also hear a few of the new songs that we have already worked out. But we love studio time and that's where a lot of the magic will happen. This next album promises to be a step up from "After All" in both production and in strength of material. So we can't wait to get it done! For the few that have heard the raw songs, they will tell you this is true. You'll hear a few new instruments being introduced as well, like the mandolin, and some experiments with what we have. But that's a secret for now.



A few other news bits:
 
We are sitting at #7, as we write anyway, in "Americana" genre on the Indie Charts at indiecharts.com (the best indie/unsigned artists) panel review, so we're happy about that!

On top of that, our DRT report came in (Digital Radio Tracker) and we pleasantly and surprisingly discovered that our song "Dream You Lost" was getting heavy rotation on radio where it has been played. Heavy rotation means that a song is being played frequently through the broadcast day. Usually more than 25 spins per week. In perspective, "Dream You Lost" has been getting over 40 spins per week. Now, we all hate it when radio plays something to death, but when you are an independent band like us, you need all the play you can get, so it's a good thing and a good sign!



So another big Thank You to our fans and everyone in radio, you're the best! Truly! So good to us!!



In addition, we now hold 8 of the top 10 spots in Americana genre on twitmusic.com, and are still #1 locally on Reverb Nation and nationally in the top 40-50.

All good news for us and for you. Because the more successful we are, the sooner we can expand our tours out and across the nation and eventually, the globe, and be in a better position to help other artists break down barriers and make waves.

Now, we know that our music doesn't really fit neatly into any one genre, but most places on the web and on the various charts force you into one genre. So if you find us somewhere where we you think we don't perfectly belong, you'll just have to excuse us, because the system is not set up for bands like us. But we will not be cornered, easily labeled and put into a box, and we enjoy our musical independence immensely, and we know you do too! So thank you ALL for supporting independent music and artists like us!

And speaking of supporting indie artists, we always love to support other Independent artists and -

Our Featured Artist this month is:

Cecilia McLaren - This artist's music and voice will totally blow you away. She is THAT good.
Check out her music at: http://www.reverbnation.com/barleystation#!/ceciliamclaren



And our featured Indie Friendly Radio is:





Wreckingball Radio -

Check it out at http://www.wreckingballradio.com
Always something good playing on there!

If you haven't bought our album "After All" yet, we found the cheapest place for digital purchase is at Amazon.com here: http://www.amazon.com/After-All/dp/B007GD3C3G/ref=sr_shvl_album_3?ie=UTF8&qid=1331292036&sr=301-3

Well, I'm sure we forgot something here, but that's about all for now.

Till next time,

Cheers!

Randy, Brian, and Nil
~Barley Station



-------------------------------------------




Barley Station's June Newsletter
June 4, 2012
Lots of news and stuff. This one is pretty packed with some cool info, so here we go:

Newsworthy:

If you are in the St. Louis Metro area, Barley Station will be performing on the Fox 2 News Morning Show with Tim Ezell at 9am. If you're not in St. Louis, you can watch it Live here: http://fox2now.com/on-air/live-streaming/

So tell your family, friends, neighbors, your neighbors' friends and your friends' neighbors to tune in to the Fox 2 News Morning Show June 14th, at 9am to watch Barley Station rock the house!


Internal Stuff:

After rehearsing with us for the past month or so, we are happy to announce the addition of our long sought after permanent drummer - enter: Nil De Silva! Welcome Nil!! (pronounced Neal) You'll see Nil in the new pictures.

On a sadder note, Emily Thomas has decided to exit the group, so we wish her well on all her endeavors. We will miss her and miss her bringing us chocolate at practice! She may make another guest appearance on the next album though, who knows. Casey is still with us but working more behind the scenes and we're sure he'll be doing some studio vocal work with us again too.

Pictures:

Yes, the newest pictures our June 2012 photo shoot are beginning to appear! (Check our facebook, twitter, or website, etc.)
Our favorite one is the one where it looks like we are somewhere in the Galactic Republic, minus a droid or a wookie. Pure photography, no photoshopped effects. We thought it would be fun to experiment with some nighttime photography and all the cool things you can do with that environment. So there will be some more very interesting pictures being added soon enough.

Social sites:

Speaking of social sites - You can now find us on Google+. We're still working out the kinks but its there! Here's the link: http://plus.google.com/102517984534530218017
Now once Google gets some audio and other plug-ins they'll be ready to compete with ...er... the competition! :)

And don't forget to follow us on twitter here http://www.twitter.com/barleystation and Randy and Brian (the songwriting core) at our individual twitters:
Randy here: http://www.twitter.com/randywaynebelt or @randywaynebelt and Brian here: http://www.twitter.com/brianolenkious or @brianolenkious


Studio:

And speaking of studio work... Guess what? The next album is offically in the works. All songs are selected and the guide tracks are being laid down. What are guide tracks? They are the basic vocal and the rhythm guitar (or piano) for the foundation of the songs, and establish the right feel and tempo for a given song. So while we are in between tour dates, we will be busy with that. Making more new music for all of you! And we can tell you, from the songs we've selected for it, this one is going to be quite an album. And you know, as always, we'll have some sneak peek listens for you all who are on the mailing list as soon as they are ready.



NOTE: Only those who receieve the emailed newsletter from being on our mailing list will be able to access the sneak peek links.  So be sure to join our mailing list for that!  A link to join is on our front page.



Tours:

And as long as we are on the subject of tour dates, we have just added some dates: St. Louis, MO on June 29 and we will be playing with bands, The Homewreckers and Soma Jet Set. Also added Chicago, IL on July 27 at a really cool venue called The Elbo Room that broadcasts the performances live on internet stream. We have had to reschedule our Stevens Point, Wisconsin date, so hopefully soon, we'll have that back on the calendar! And with that, a thanks goes out to Jim at 90FM in St. Point, WI for the 30,000 watt air support! More shows to come so keep an eye out.

Featured Radio station of the Month:

A new segment of our newsletter starting this month. Featured Radio station of the Month: This first month will be Roothog Radio out of Plano, TX So check them out visit and listen and be sure to request Barley Station! it's easy to do - just go here http://www.roothogradio.com/playlistB.html?character=B and find the song of ours you want to hear and click "request" - easy as pie. www.roothogradio.com

Featured Artist of the Month:

We always like to point out to you good new music to listen to. We make a lot of music connections and get to hear a lot of new up and coming artists and would ike to share some with you all as we find great talent. This month is: Renee Wahl.
A songwriter and musician after our own hearts, so please check out her website and music:http://www.reneewahl.com/
"High energy Alt Country/Roots music in the vein of Chris Isaak, Neko Case and Lone Justice. If you're looking for romance, murder and a little bit of sinister southern humor, check out Renee Wahl's 'Cumberland Moonshine'."

Thanks:

Much love and thanks go out to all of our friends and fans around the globe. If you haven't visited in awhile, you may notice we now have a translator tool on just about all of our Home Site webpages. Of course, if you can read this, you probably don't need a translator, but there's nothing like seeing everything in your own first language. :)

Some more thanks to go out. A thanks to the folks at Music Indie Bus for giving us a lift. ( and we will be doing an interview July 1st with the good folks there.) And a thanks to Olaf at New Country Show 89.6 (Mannheim) 105.4 (Heidelberg) in Germany where we will be interviewed in the July show. On the internet here: http://www.bermudafunk.org And a thanks to Jayson at Wrecking Ball Radio http://www.wreckingballradio.com.

And many THANKS to all the new station pick-ups, you can find them on our Homepage at http://barleystation.net

Until next time,

Bonjour! Cheers! and Hasta Luego!
~Brian, Randy, and Nil from Barley Station